When planning their stand for 2015, Peugeot wanted to have something very different to the normal stands at the prestigious festival. The brief was to have clear access to each of the cars from all approaches to their stand. In order to do this, we designed a central tower structure using existing kit from our Atlas stage, with an all-round cantilever deck around the towers which was clad to hide a control room, staff area and a staircase to the upper level.
The upper deck was designed to be an oasis of calm, a place where Peugeot could entertain clients away from the bustle whilst enjoying the atmosphere of the event. The 360 degree views enhanced the relaxed vibe of the area which was finished off with a white laminate finish, natural wood deck and glass handrails.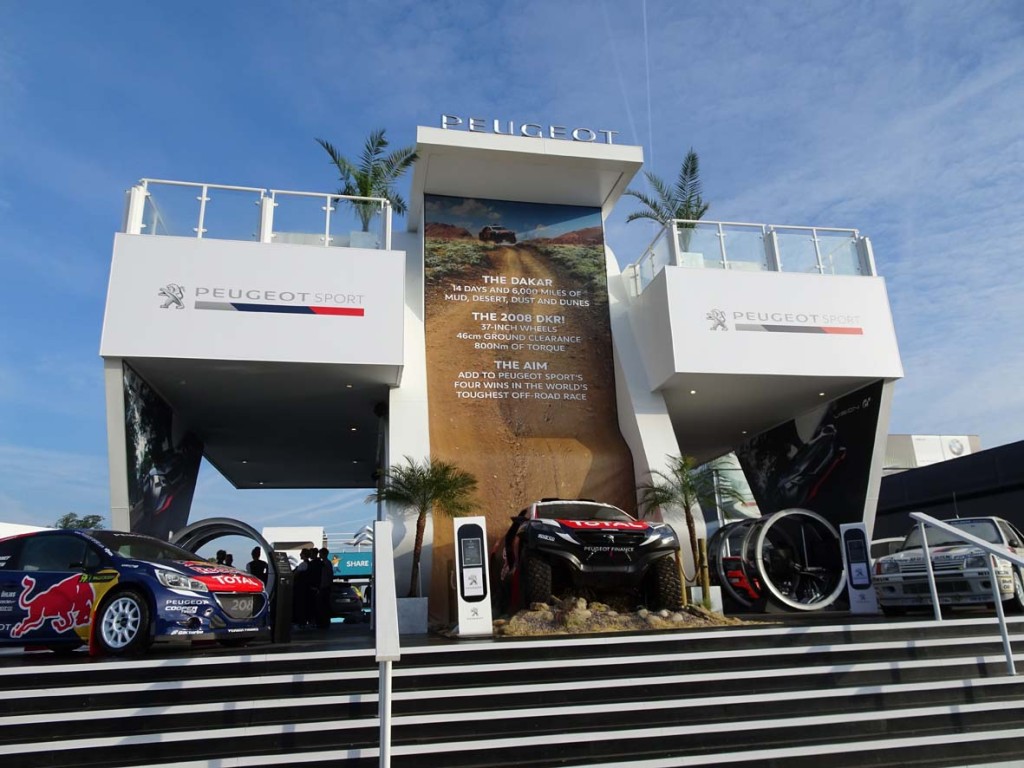 The stand was popular throughout the event with guests enjoying the cars on display and there was a high level of interaction with the brand ambassadors.
We successfully delivered this project in conjunction with Gorilla Marketing & Events for agency Crown Communications and Peugeot.
"Crown are pleased to have delivered a successful stand for Peugeot at this year's Goodwood Festival of Speed. The client was unveiling the world premiere of its new Peugeot 308 GTi, thus the design and quality of build had to reflect the long-awaited anticipation and excitement that had built up to the event. The team at Gorilla Marketing & Events and NoNonsense Group have created a custom-built stand that was truly bespoke to the client's needs and highly complemented the on-stage activations produced by Crown."
Simon Hambley, Director of Live at Crown