2018 saw the NoNonsense Atlas roof used for the Mountain Stage at Green Man, independent music and arts festival located in an idyllic setting at the foot of the Brecon Beacons. This well established festival was looking for a roof that could easily accommodate the ever-increasing weight requirements of the headline acts.
The deck had to be carefully built over a beautiful listed stone wall and the stage was surrounded by trees and shrubs which also had to be protected. To give as much performance space as possible, the stage was built around the raised corner stones and handrailed to protect them.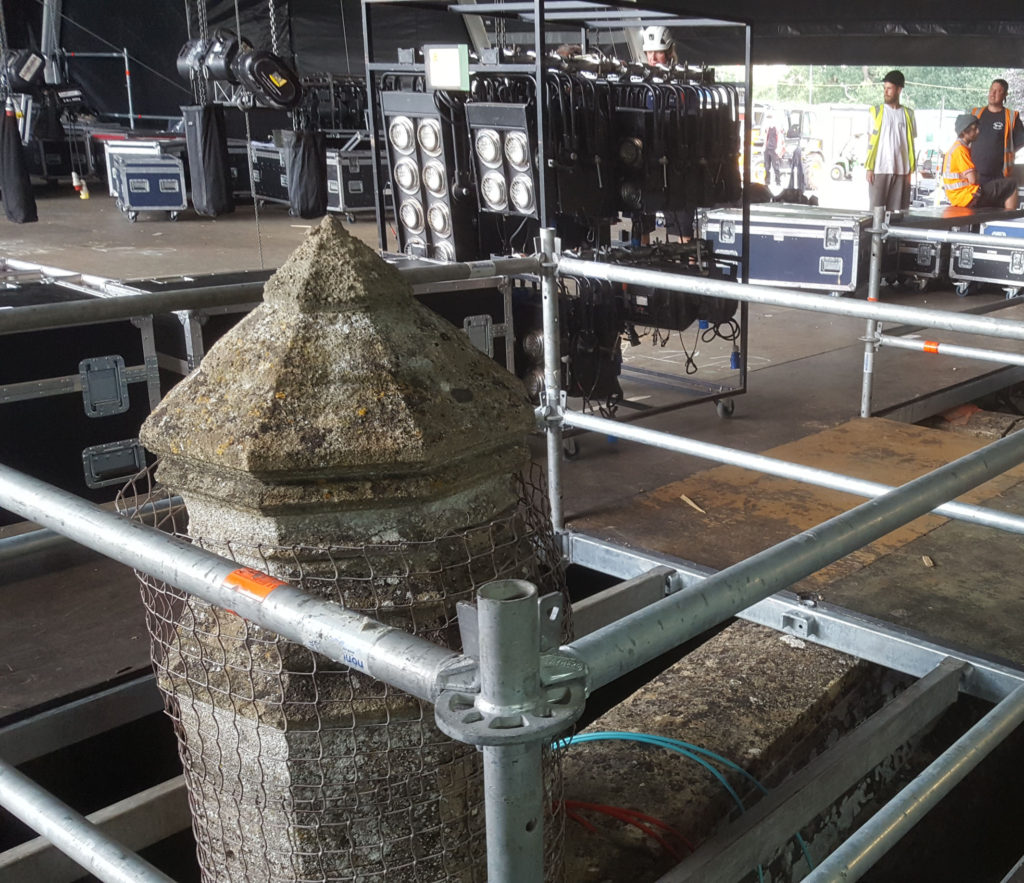 Main stage photo by Nici Eberl.